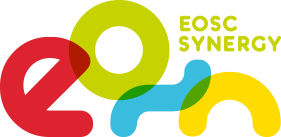 EOSC-SYNERGY – How to get Access#
To get access to the infrastructure, you need to request membership in a Virtual Organisation. There, you will have to log in with your so called Home Organisation. This is your university, recearch organisation or company that you work for.
You can choose your institution from a list.
If you do not find your institution on that list, your Organisation might not yet support eduGAIN. You can use one of the catch-all Identitidy Providers: - ORCID - EGI-SSO - GitHub - Google The important thing is that you need to remember the identity provider you used for future sessions.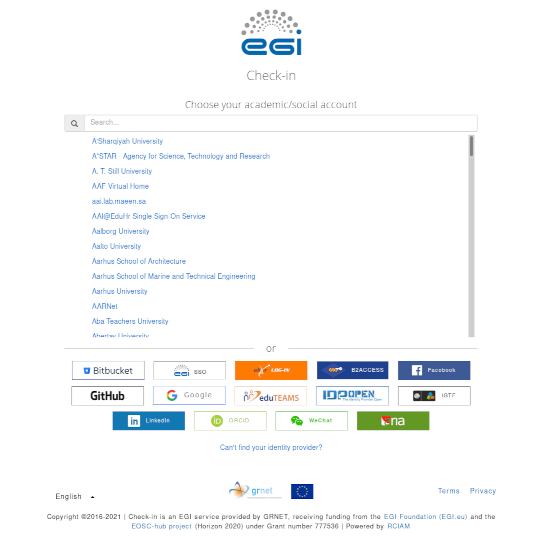 To become member of a VO, please go to the "Join here" link of the Virtual Organisation to which you need access.
To request membership, please take a look at the list of Virtual Organisations
Related Topics#